Chariots of Despair
Running on the beach. One of the most iconic images of running is that beach scene from Chariots of Fire.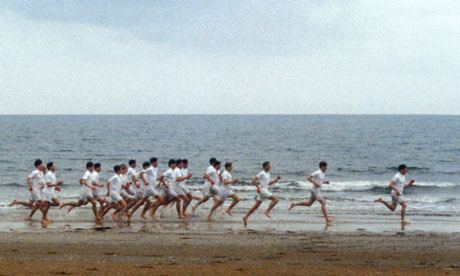 Now imagine it without the sun, sand or surf. Or the forward motion. That's what you get with Sproing, a new type of treadmill designed to simulate beach running. Here's the explanation from its creator.
The next thing you know, Tang will come in mai tai flavor.