Scarlett Johansson: Celebrity Minimalist
Note: Due to ongoing technical difficulties, the Carnival of Running will appear tomorrow. Thank you for your indulgence.
If you're in the celebrity news business, you can wring three stories out of one paparazzi photo, properly cropped.
This story tells us that actress Scarlett Johansson is not pregnant, despite what appears to be the beginnings of a baby bump.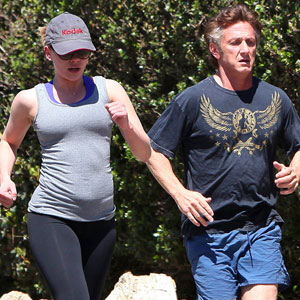 This story restores the runner cropped out of the first photograph and highlights the buddy relationships.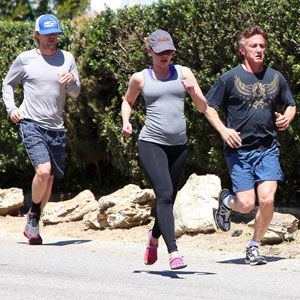 While this story focuses on Johansson's stunning pink Vibram Five Fingers, and launches from there into a history of barefoot running.