Over on the pages of the Huffington Post, masters runner Jason Saltmarsh wants to start a trend with "Runners, Grow Your #MarathonBeard."
Here's how it works:

1) You commit to running a fall marathon (check)

2) You stop shaving (easy enough)

3) Post pics to your social networks with #MarathonBeard
He's even got a nifty logo.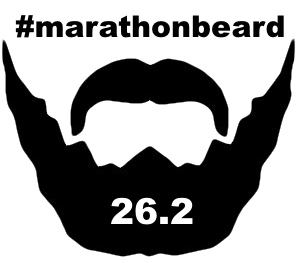 There's an obvious limitation to this campaign, and Saltmarsh realizes it – it leaves out half the population.
"Ladies, you probably won't want to take part in this one, but maybe your man will to show his support for you," he suggests.
That's weak! I have a much better plan. Ladies, stop shaving your legs for your fall marathon!
No, I don't have a weird fetish. I simply learned from last week's press coverage that hairy legs are apparently some sort of empowering political statement for women.
And you get your choice of logos for the #MarathonLegs campaign, depending on whether you think it's empowering or not. This one…
…or this one.