Leave it to the Brits to combine three naturally complementary things – running, Star Wars and pantomime horses – into a single mindblowing event, the London Pantomime Horse Race. Here's the starting line.
Darth Vader finds your lack of hay disturbing.
Then it's over to the pub, perhaps for a Moosehead.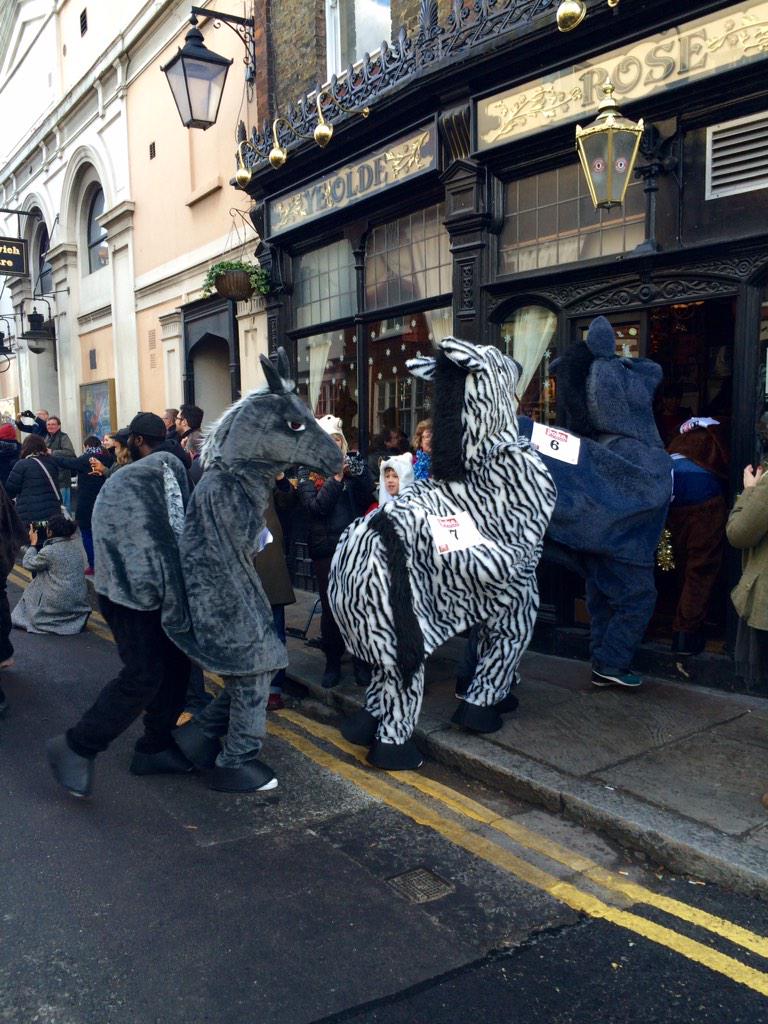 As entertaining as that was, it cannot match the majesty of the Grandest National at Aintree.